At the reception, we had yummy food! Croissants, fruits and veggies, chocolate covered strawberries, salad, shrimp and pasta.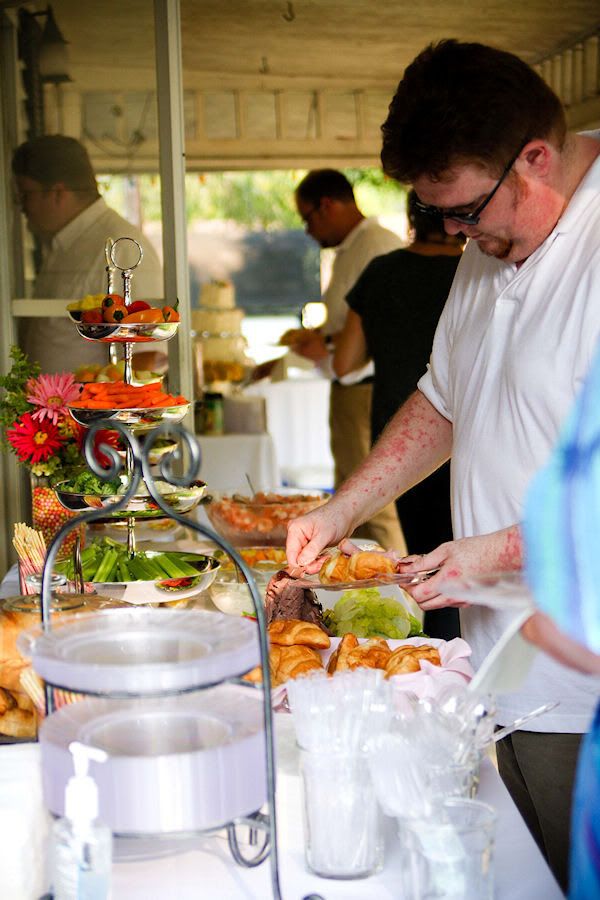 But we had an even YUMMIER treat bar! It truly was one of my favorite parts of the day!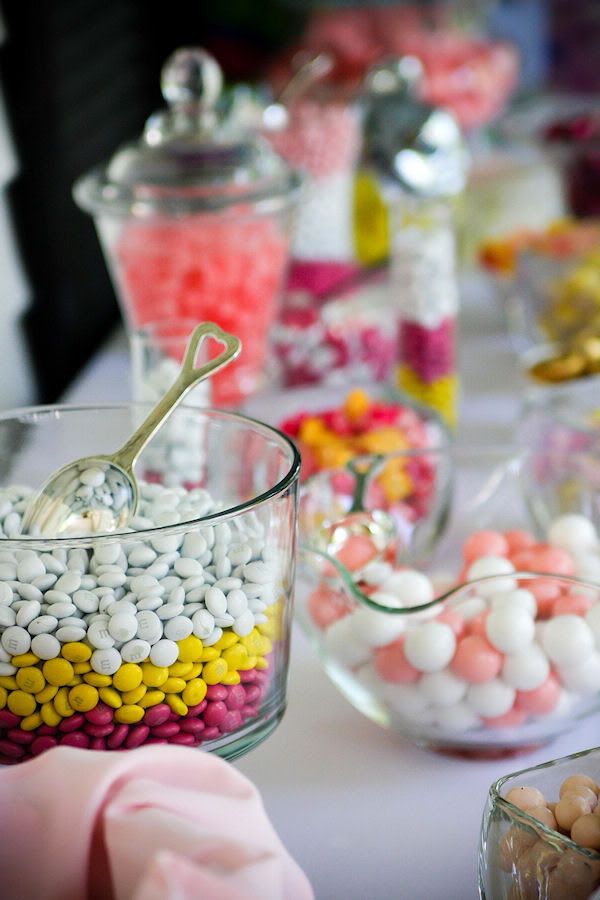 Guests filled up these thank-you bags with their favorite pink and yellow candy: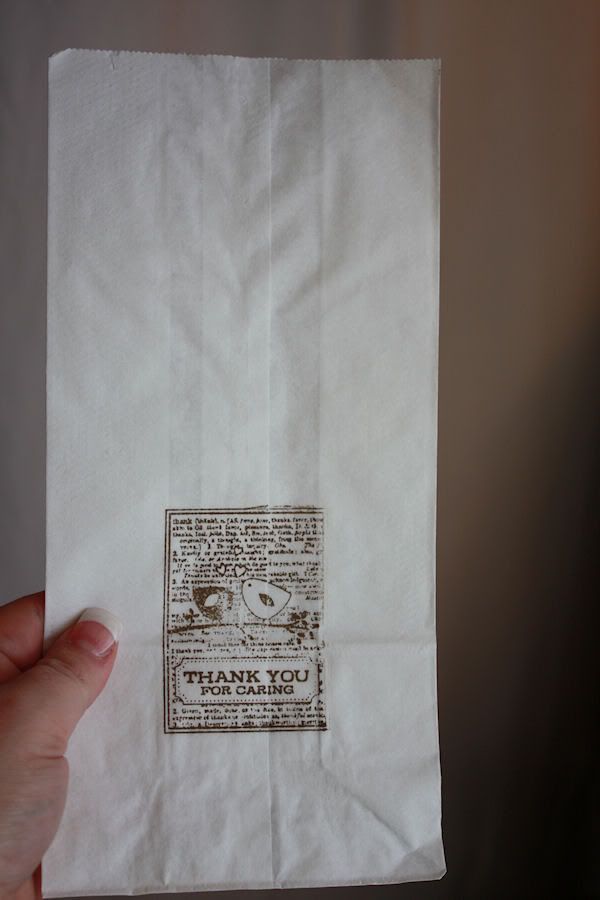 We had a snow cone machine and a cotton candy machine. Shown here is the wedding cake flavored snow cone (I ordered that flavor because it was clear and I wanted to have a clear option available at the wedding...can you imagine me with pink juice down the front of my dress?) We also had banana and bubble gum flavors.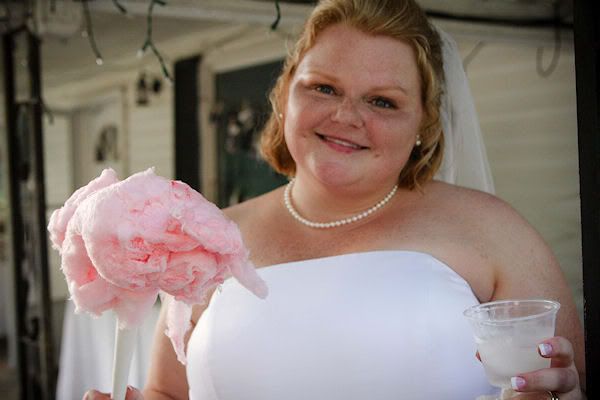 I wasn't the only one who loved it! This is my friend Jaime's daughter with what used to be her cotton candy :P
Here are the water bottles I designed for the wedding: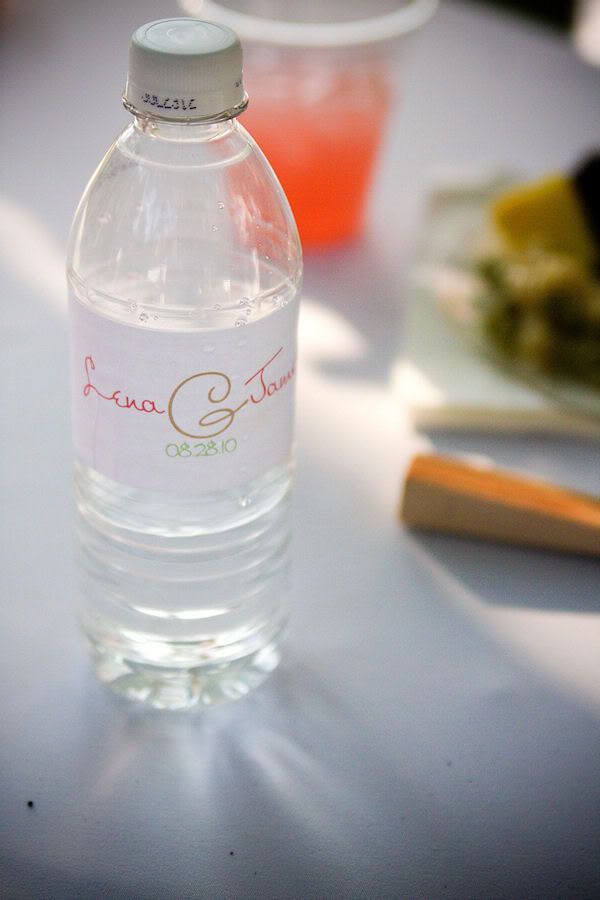 We still had some left over and were drinking them for a week or two :)
It became very evident that we HAD to cut the cake NOW. It was about to fall over!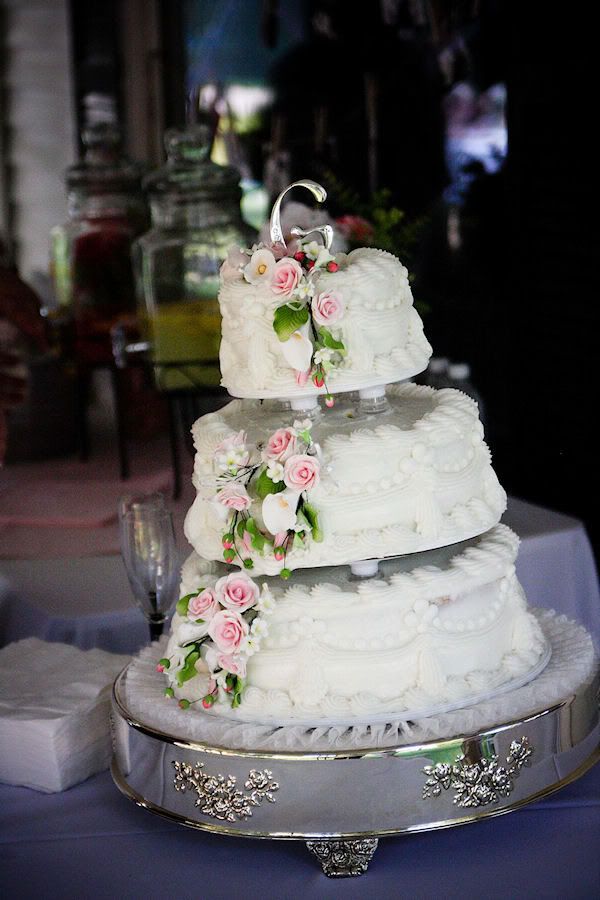 So we cut the cake: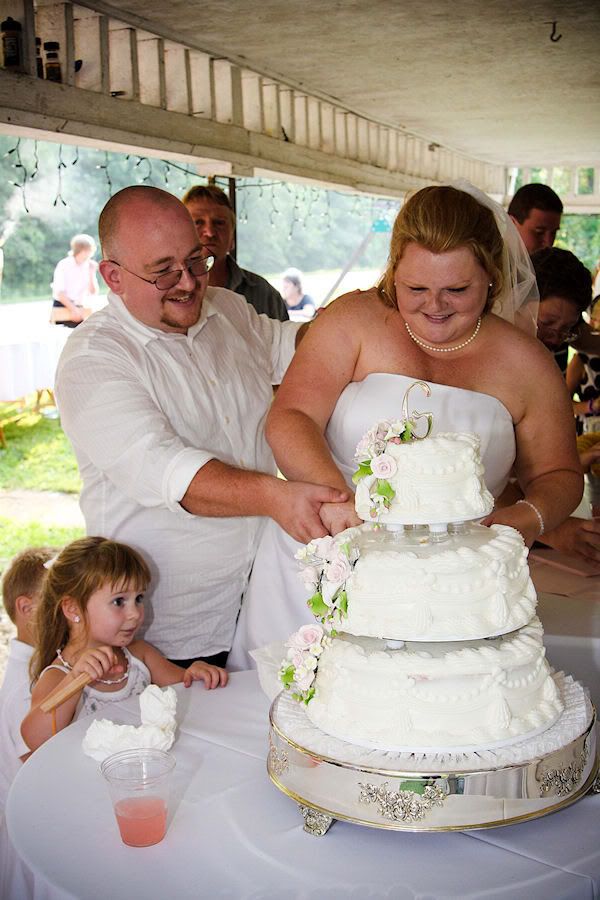 And enjoyed some live music by James' friend Matt Branham: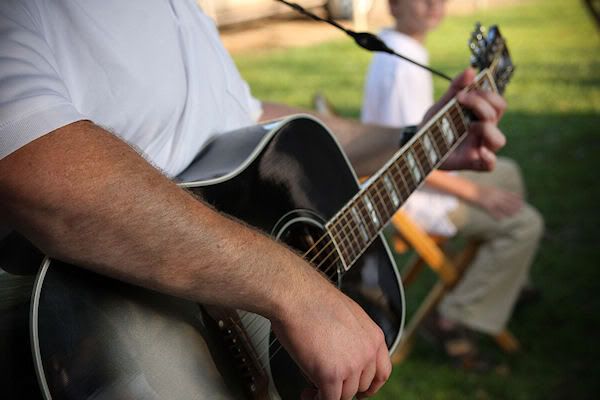 to which we danced:
and stole quiet moments: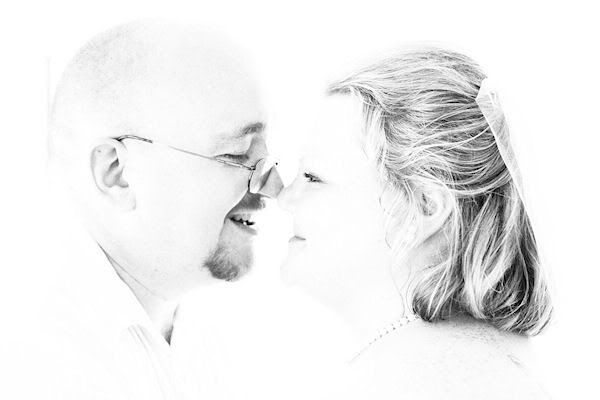 Then I made rounds, shaking hands, giving hugs and kissing babies.
My uncle married us. This is his daughter Faith. She handed out fans and programs and bottles of water for us.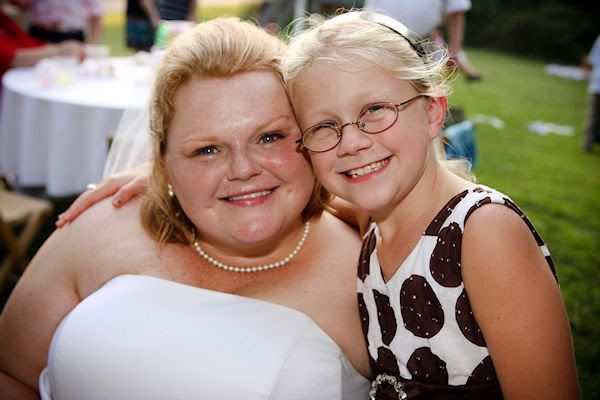 This is her brother Daniel who begrudgingly got stuck with the garter as the only single guy at the wedding. Seriously. Only. Single. Guy. Poor lil dude is only 12.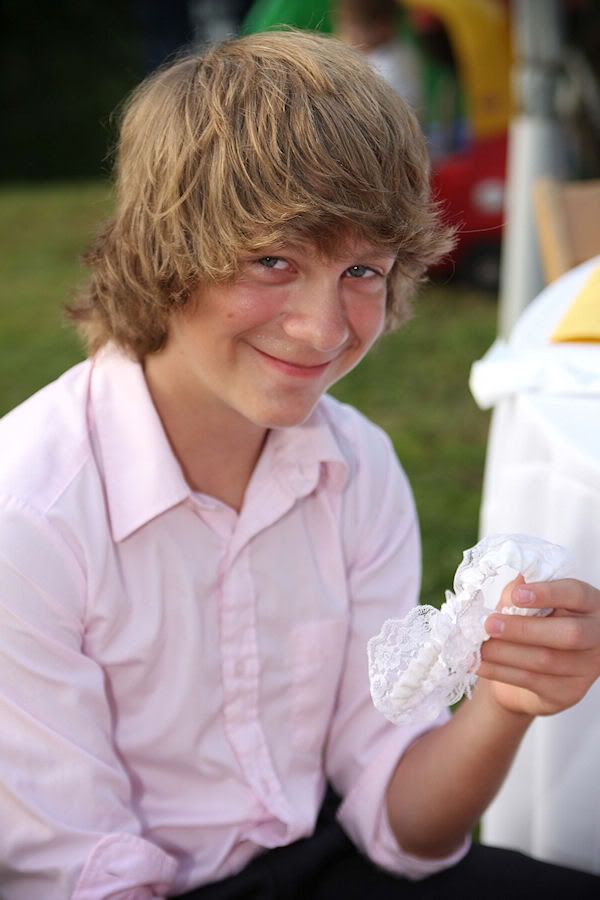 I had a few quiet moments with my mama, who traveled 6 hours to attend.
The guys were off having a group photo. I'm not sure where Nathan had run off to in this one; there's no telling :)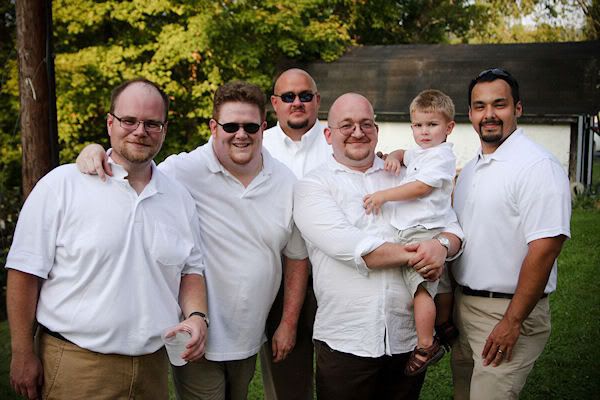 We got a few wedding party shots. This was the "serious" one LOL
And one of my favorite shots of the whole day!
The reception was dwindling down now, and guests were beginning to leave. I went around to collect some of our advice cards. I kept them all and I absolutely LOVE them. I haven't decided how to display them yet!
We got some great advice :)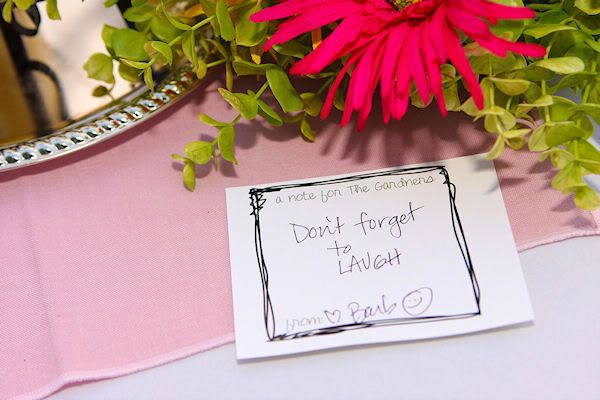 Then it was time to take some artistic photographs that we hadn't gotten around to earlier in the day.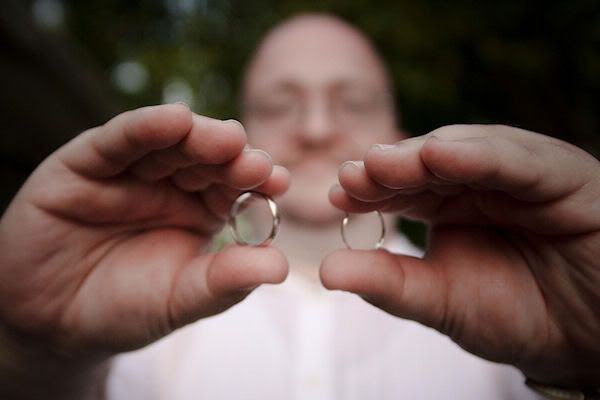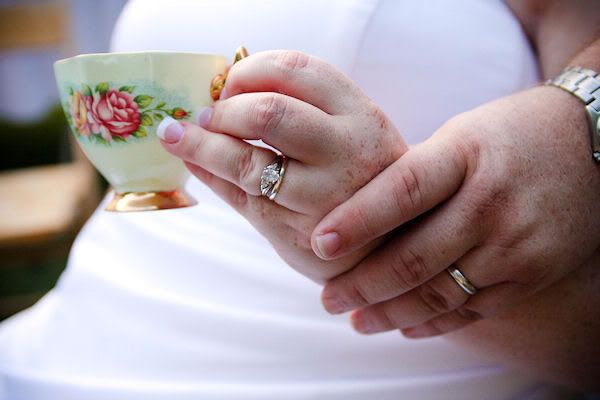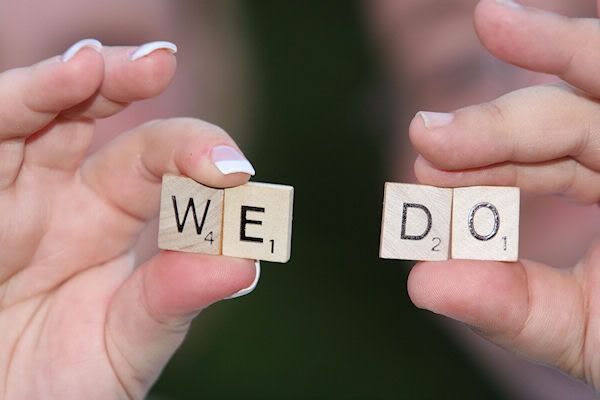 These were the fans we provided our guests:
This is James' license plate. Well, part of it LOL: ( it is Barb's attention to detail...little things like this that I would never notice, that makes me love her so much).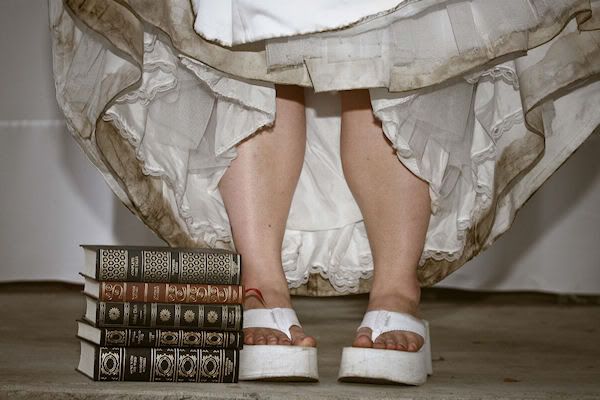 And, for one of the funniest candids of the day: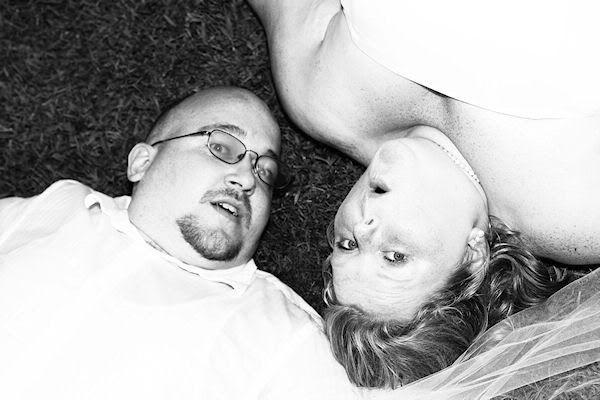 It was getting dark outside and James and I were taking photos with Barb, trying to get an artistic shot in the grass while she stood on a ladder overhead. Cleanup efforts were underway without us, and there was an accident. All of a sudden we heard a LOUD CRASH, as one of our lemonade decanters got knocked over and glass went everywhere. We didn't see what happened of course, but the noise startled both of us. It was pretty funny that Barb caught it all on film :)
Barb and I were working on a few last ring photos:
and James disappeared. When we found him taking a rest on the kiddie slide, I knew it had to be the last photo of the night as we were ALL EXHAUSTED. :)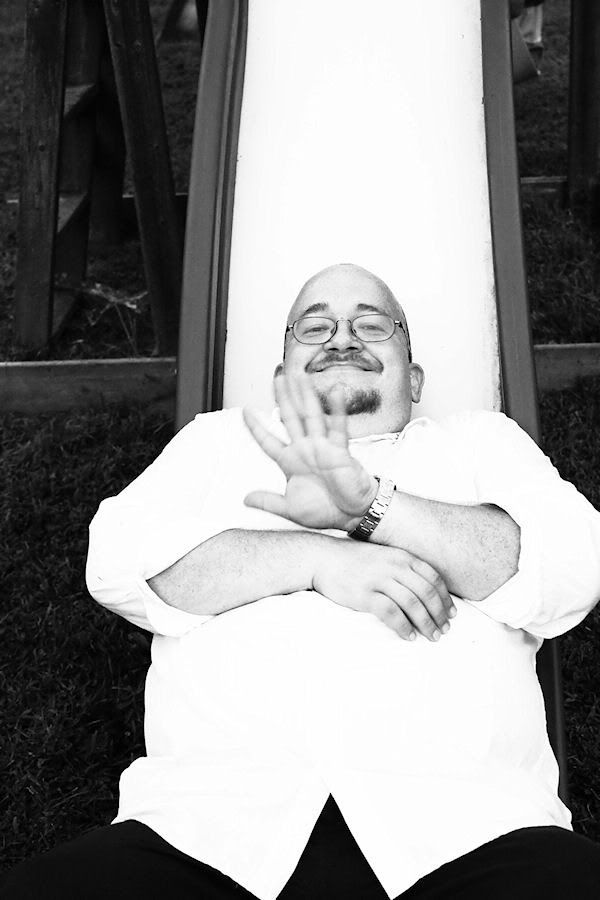 So there you have it. Every little detail about our wedding. Are you exhausted just reading it? I know it took me a whole day to write the posts out so you must be tired too :)
If you were one of the people who were able to make it to our special day, we hope you enjoy reliving it in pictures. If you were one of the people who couldn't be here with us, we hope this helps you feel like you were here with us!